PRODUCT:

 Jam and chopped berries.
CLIENT:

 A major Russian producer and distributor of honey.
TASK:

Redesign labels that tell about the product in an emotional and unconventional way, and create a way to differentiate between the jam and chopped berries lines.
SOLUTION:

 Lively animal characters that reap the harvest for the jam and help make the chopped berries with sugar.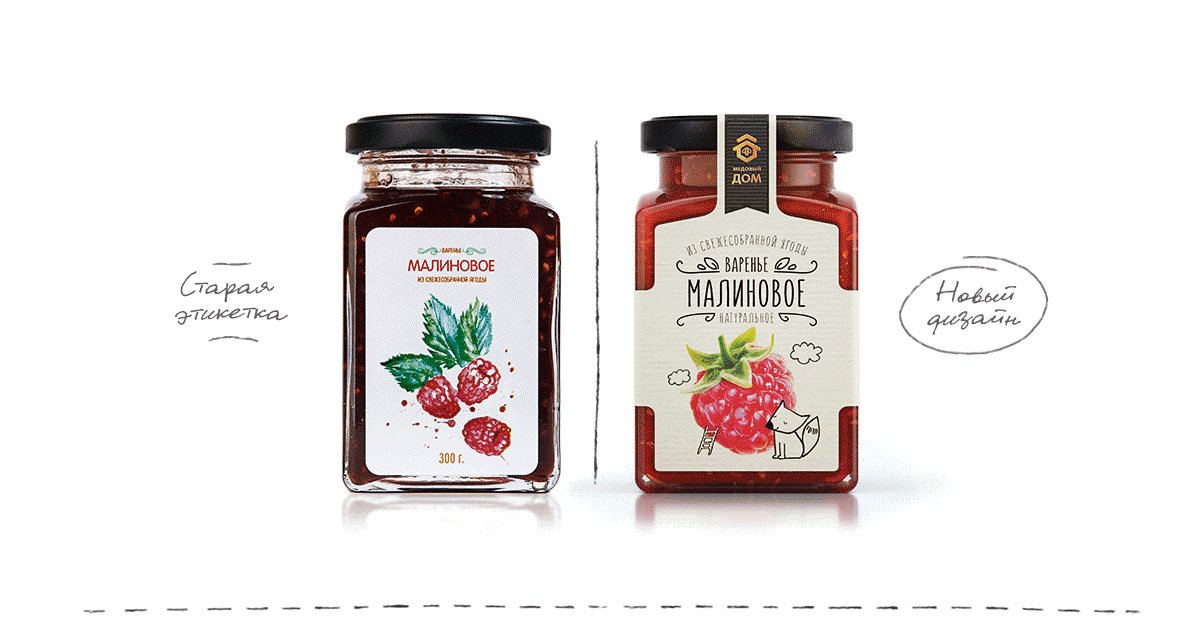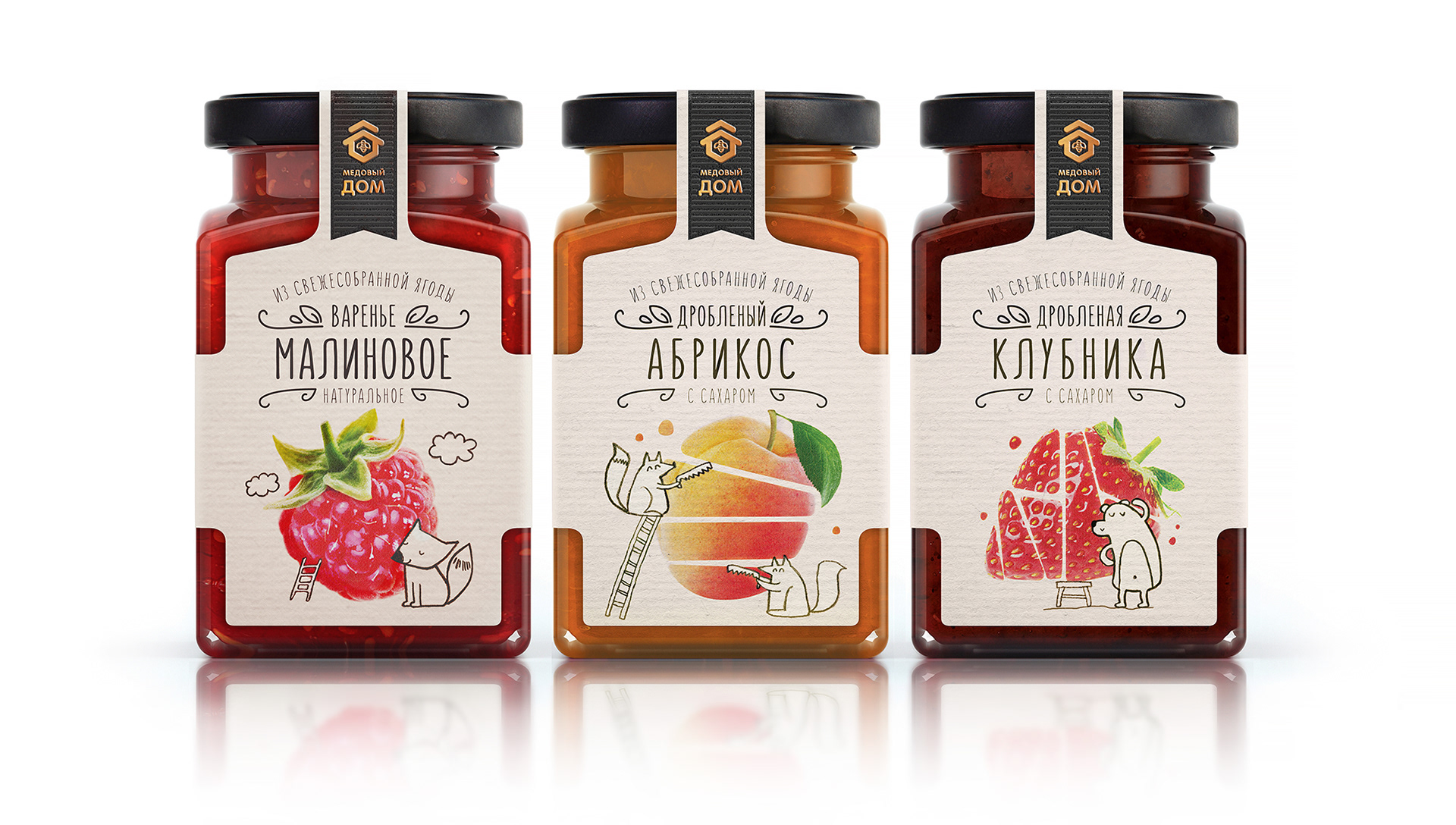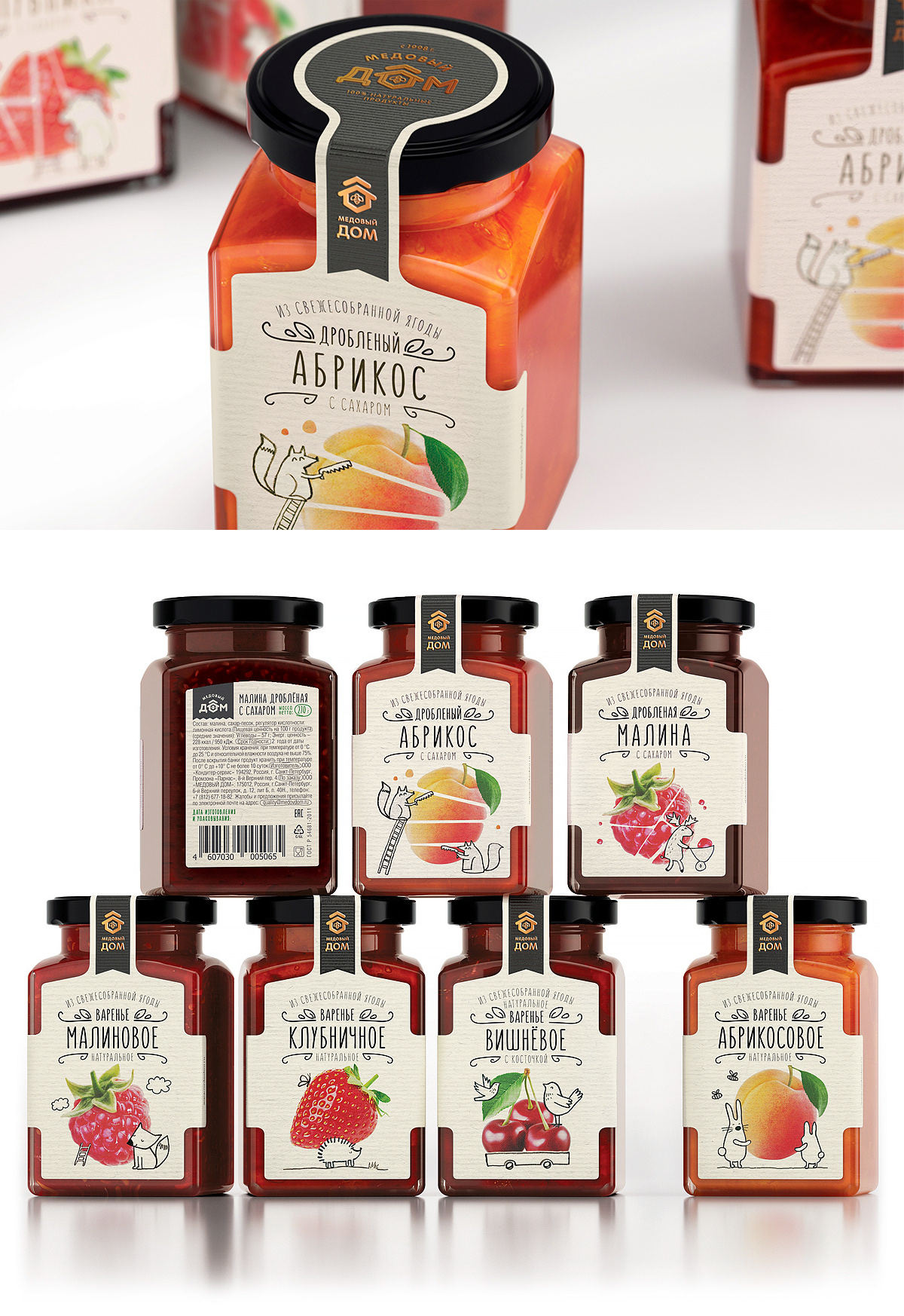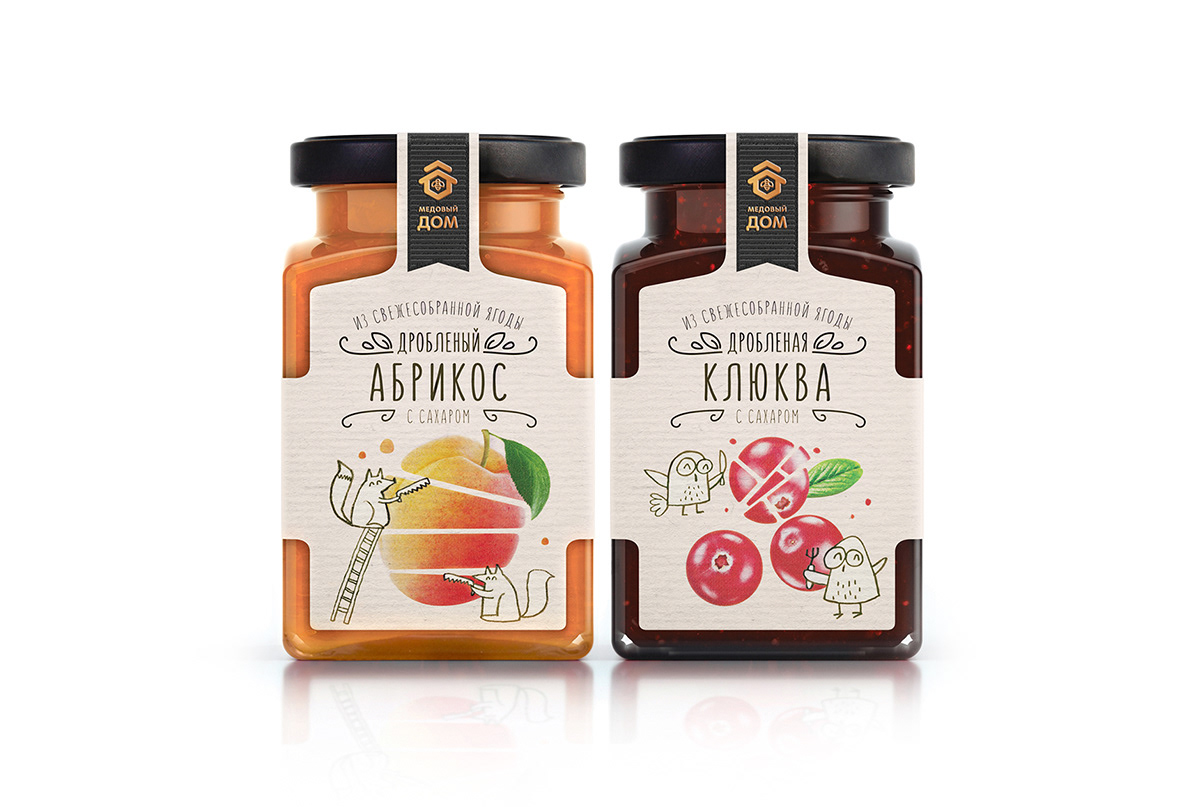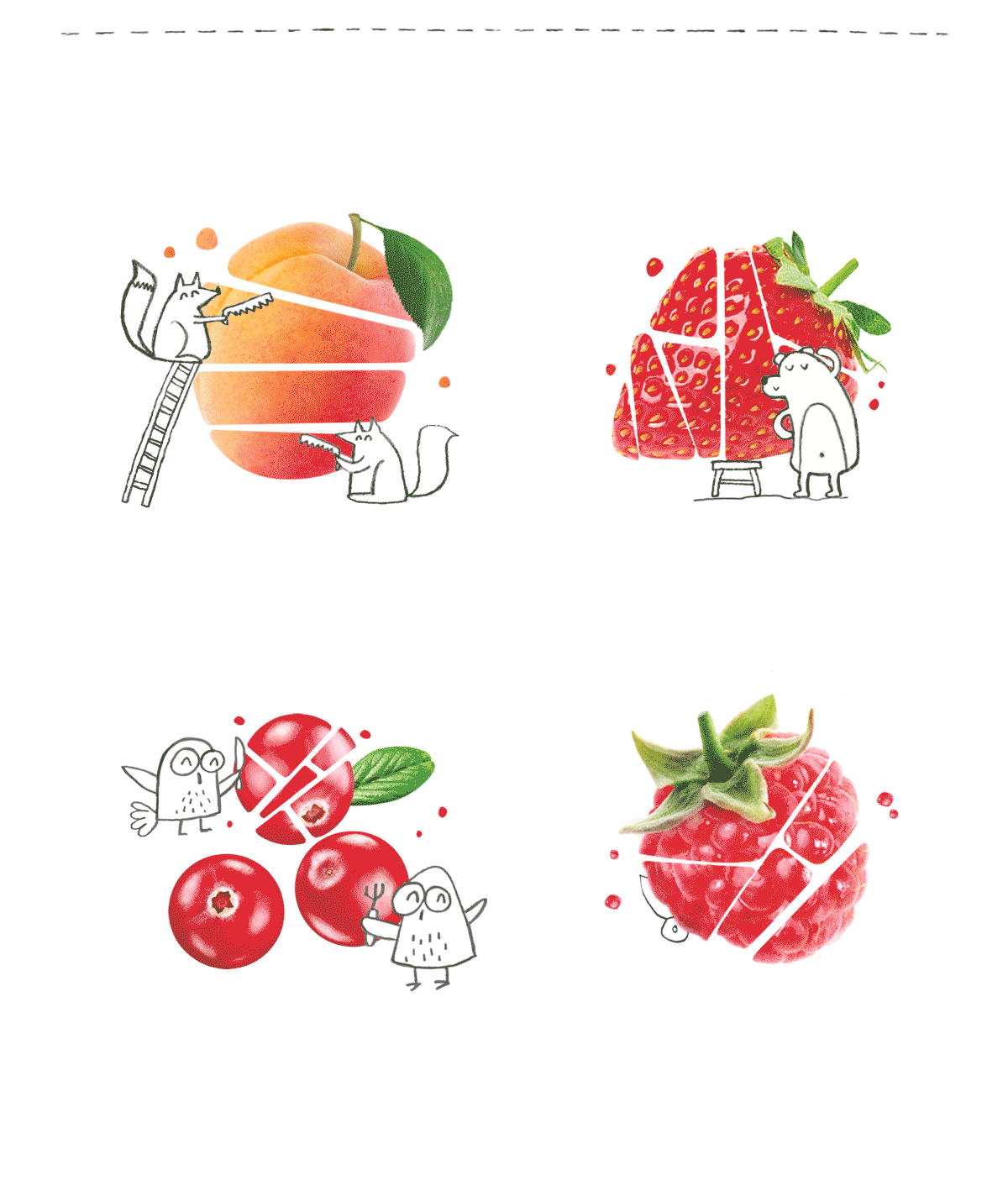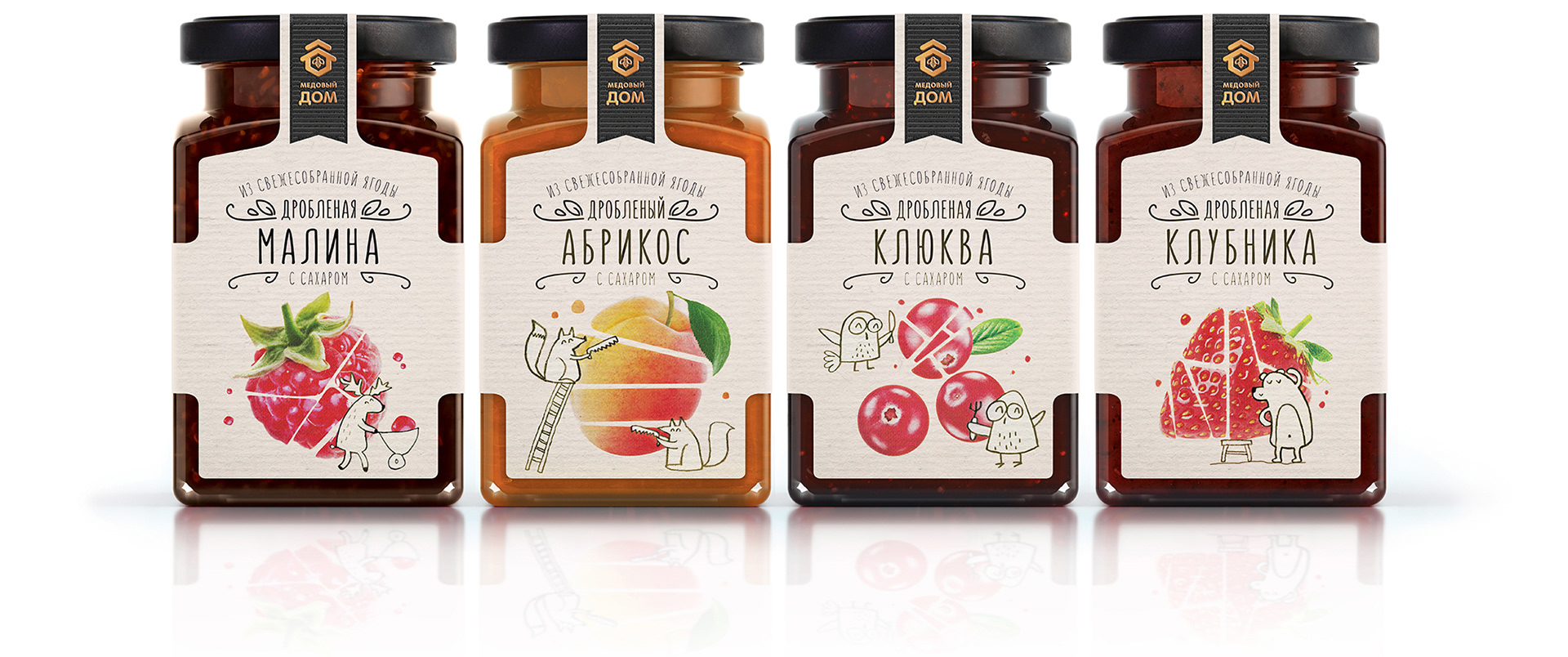 Art Direction:

 Maria Ponomareva
Illustrations:

 Vera Zvereva, Maria Ponomareva
3D Visualisation:

 Pavel Gubin