PRODUCT: 
Choice honey from different regions of Russia.
CLIENT:

 A major Russian producer and distributor of honey.
DESCRIPTION:

 Subtle variations in taste are expressed in the pencil illustrations.The strokes, rhythm and ratio of black-to-white of the drawings convey the nature
of the contents. Just as in nature where differences in the environment create
a diversity of flavor and taste
in identical foods, variations in rhythm, density 
and line weight result in a series of packages that are visually consistent yet unique.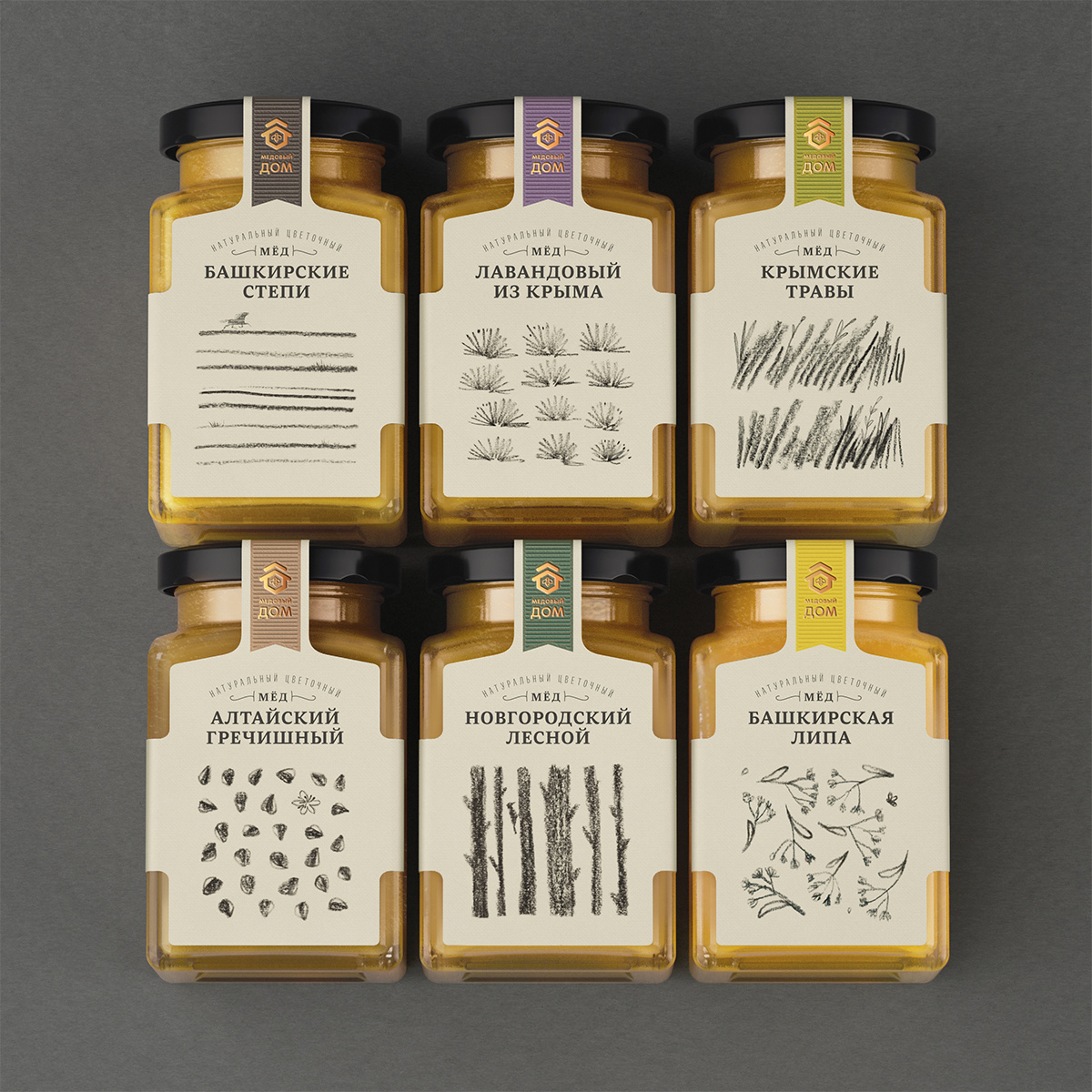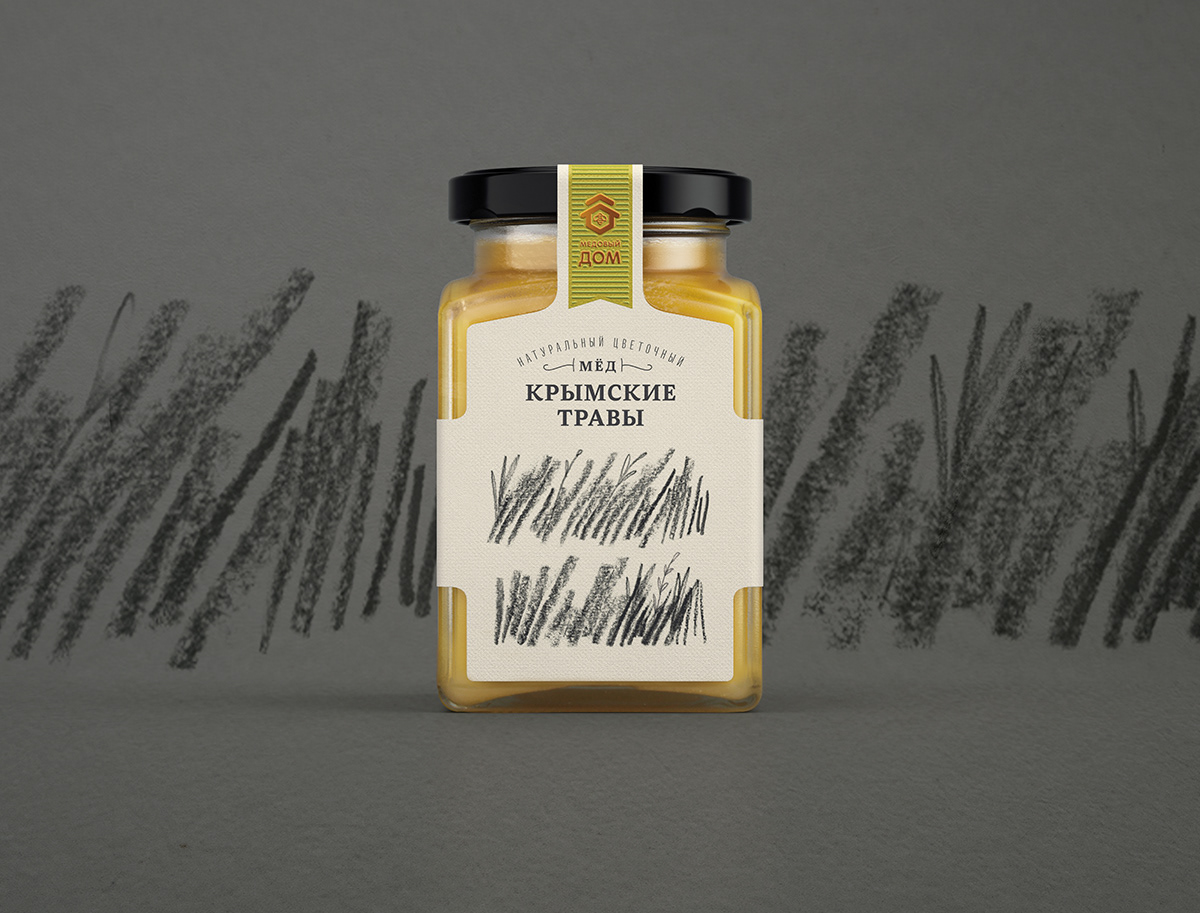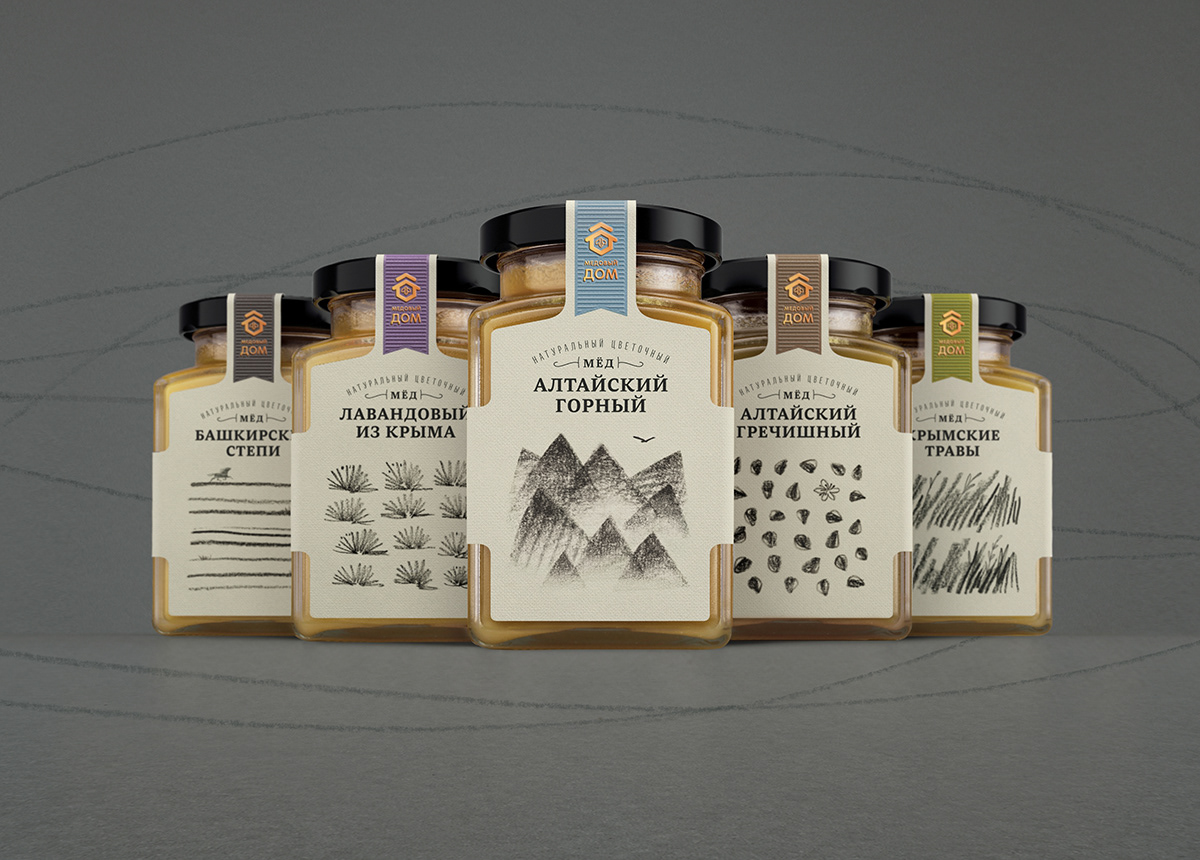 Design / Art direction; Maria Ponomareva
3D: Pavel Gubin truerender.ru