When you get presents there are always things to be used and things to be kept (except things to be trashed away). This is fair for wine too. When the wine is too good to be drunk at once it is usually carefully stored laid horizontally. When it's not – it stands proudly vertical at the table for half an hour and this is it. 

We created a concept for a corporate present containing two bottles of wine – one to be drunk at once for people to thank us for today's good mood and the other to be kept and remember us warmly. 
The boxes were made with Russian and English text versions.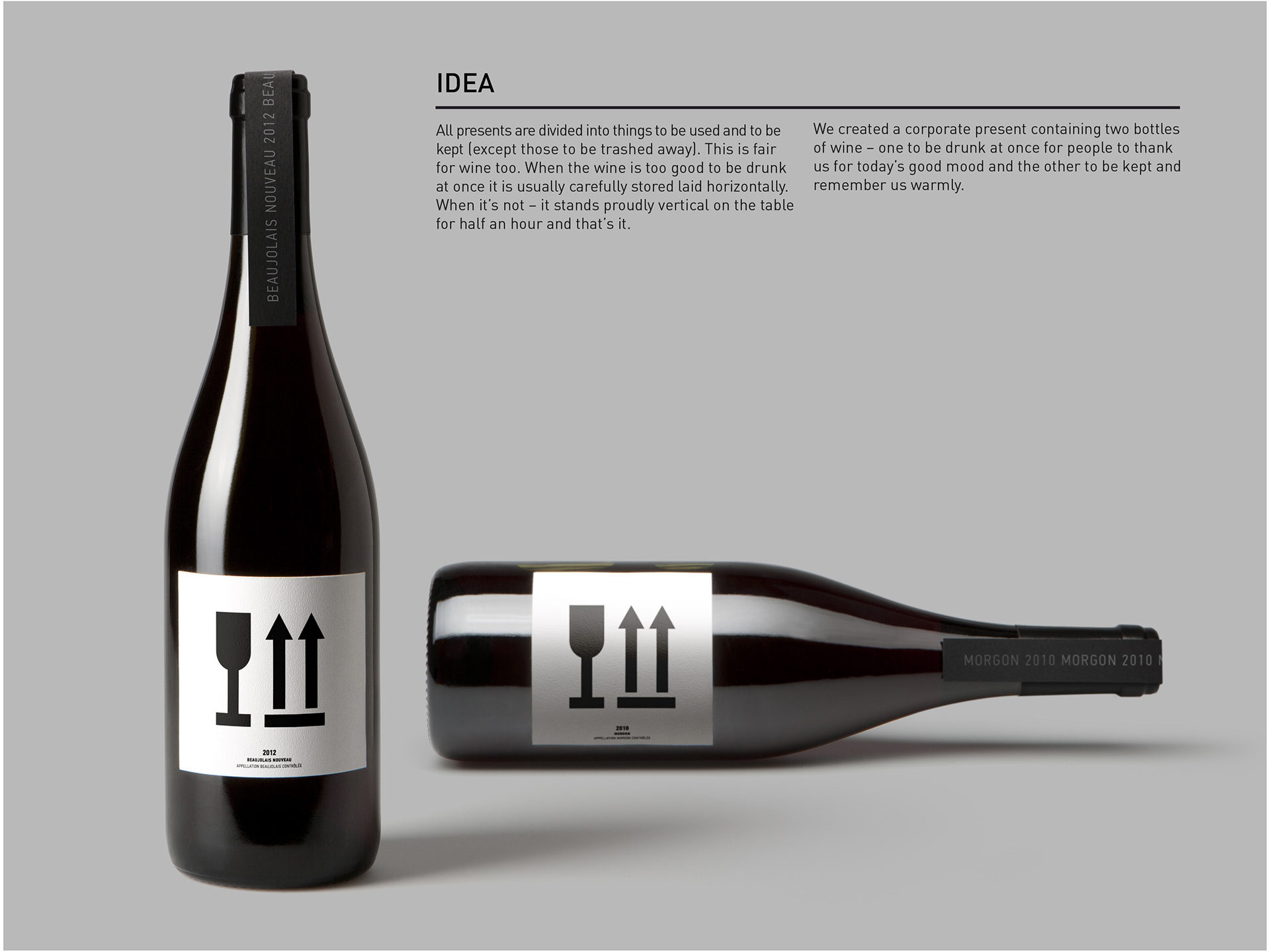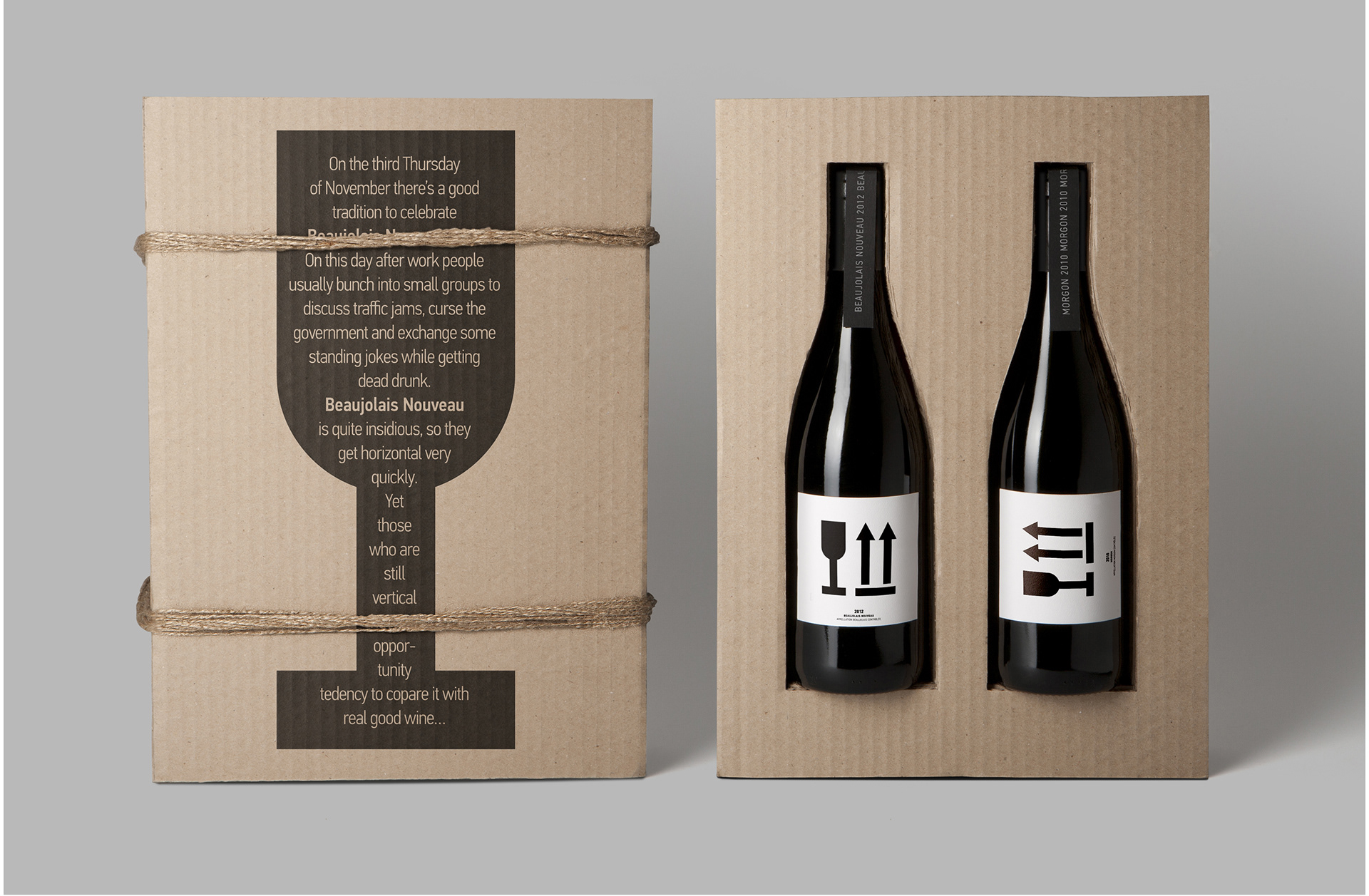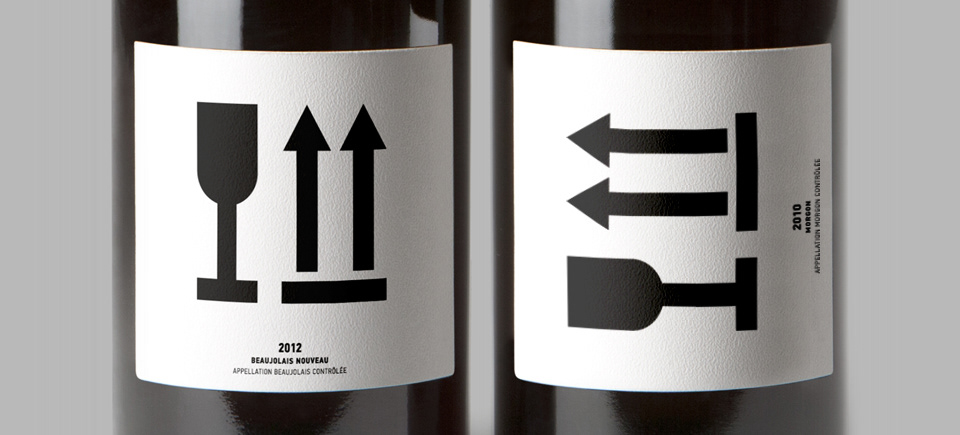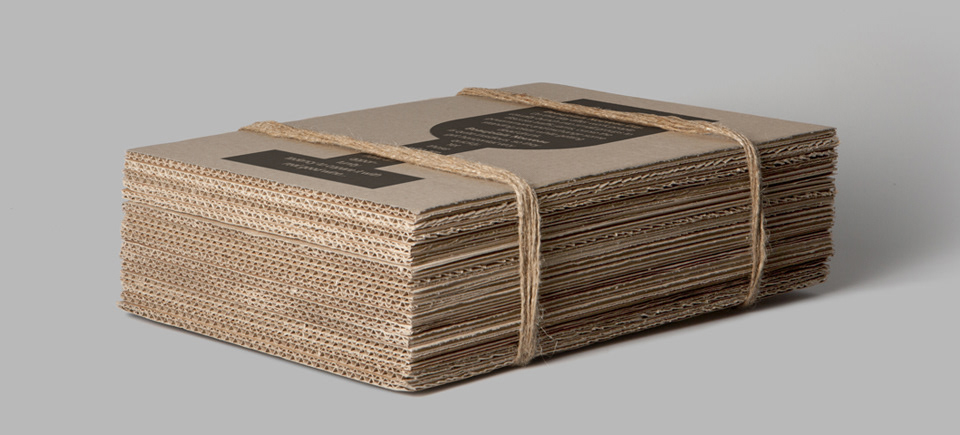 © Depot WPF


Art director: Maria Ponomareva
Creative head: Alexey Fadeev
Idea: Alexey Mikhailov
Copywriter: Anastasia Tretyakova